Easyfix Foam, EPDM and Bristle Draught Excluders
The simplest way of insulating windows and doors is to use Easyfix DIY foam or EPDM seals, which can be stuck around the frame so that they compress when the door or window is shut, to form a thermal seal. These draught excluders are supplied coiled, with self adhesive backing, and are easy to install or replace. In addition to the home, these excluders can be used in caravans, boats and cars, and will prevent heat, dust, noise and even water from penetrating. They are available in handy packs with full instructions for use included.
Click for more
There are 4 types of foam, all of which have a permanent protective top film cover designed to prevent them being stretched during installation:
Standard Vinyl Foam is 7mm wide, useful for small gaps of 1-3mm. A good all-rounder
Super Vinyl Foam is a heavyweight version, 12mm wide, for gaps of 3-7mm
Weatherseal becomes waterproof when compressed by 30% or more, is resistant to extremes of temperature, sunlight and rotting. 9mm wide, it seals 2-4mm gaps
Super Weatherseal has the same properties, but is 15mm wide and suitable for gaps of 3-7mm
EPDM is a synthetic rubber that insulates well and is highly resistant to heat and weather extremes:
the EPDM E strip seals gaps of 1-3mm
EPDM P strip seals 2-4mm gaps. Both are 9mm wide
The Bristle Seal is stuck to a surface where there will be lateral movement against it, the short bristles sealing 3-4mm gaps. It is 4.5mm wide.
Don't forget to clean and degrease the frame before applying any adhesive draught excluder, for best long term results.
Display Prices
Ex VAT
Inc VAT
Name
Price
Buy
DE901 Single Coil 5m White

£

2.50
Bulk Pack 20 x 5m White

£

33.40
Single Coil 5m Black

£

2.50
Bulk Pack 20 x 5m Black

£

33.40
Single Coil 15m White

£

4.78
Bulk Pack 20 x 15m White

£

63.80
Name
Price
Buy
Bulk Pack 20 x 5m White

£

79.00
Single Coil 5m White

£

5.92
Bulk Pack 20 x 5m Black

£

79.00
Single Coil 5m Black

£

5.92
Name
Price
Buy
Bulk Pack 20 x 3.5m Super

£

71.20
Single Coil 3.5m Super

£

5.34
Bulk Pack 20 x 5m Std

£

60.60
Single Coil 5m Std

£

4.54
Name
Price
Buy
Bulk Pack 10 x 5m White

£

34.20
Single Coil 5m White

£

5.13
Bulk Pack 10 x 5m Brown

£

34.20
Single Coil 5m Brown

£

5.13
Name
Price
Buy
Bulk Pack 10 x 5m White

£

36.40
Single Coil 5m White

£

5.46
Bulk Pack 10 x 5m Brown

£

36.40
Single Coil 5m Brown

£

5.46
Name
Price
Buy
Bulk Pack 10 x 5m White

£

60.00
Single Coil 5m White

£

9.00
Bulk Pack 10 x 5m Brown

£

60.00
Single Coil 5m Brown

£

9.00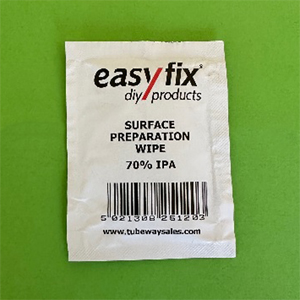 Surface Preparation Wipes - Pack of 10
£2.20
Easyfix Foam, EPDM and Bristle Draught Excluders Product Reviews