Easyfix Magnetglaze – Detachable Magnetic Glazing
Magnetglaze is an easy to remove magnetic secondary glazing system that provides cost effective heat and noise insulation along with instant access to the outer window. Use only internally, on any non-opening window frame, and with plastic glazing sheet – we do not recommend glass with magnetic products or using magnetic panes on roof/ceiling lights for safety reasons. Steel tape is stuck to the window surround, magnetic tape stuck to the rear of the glazing sheet, which then clips neatly into place. The result is unobtrusive, but for enhanced cosmetic appearance use Magnetglaze Finishing Trim to complete the effect.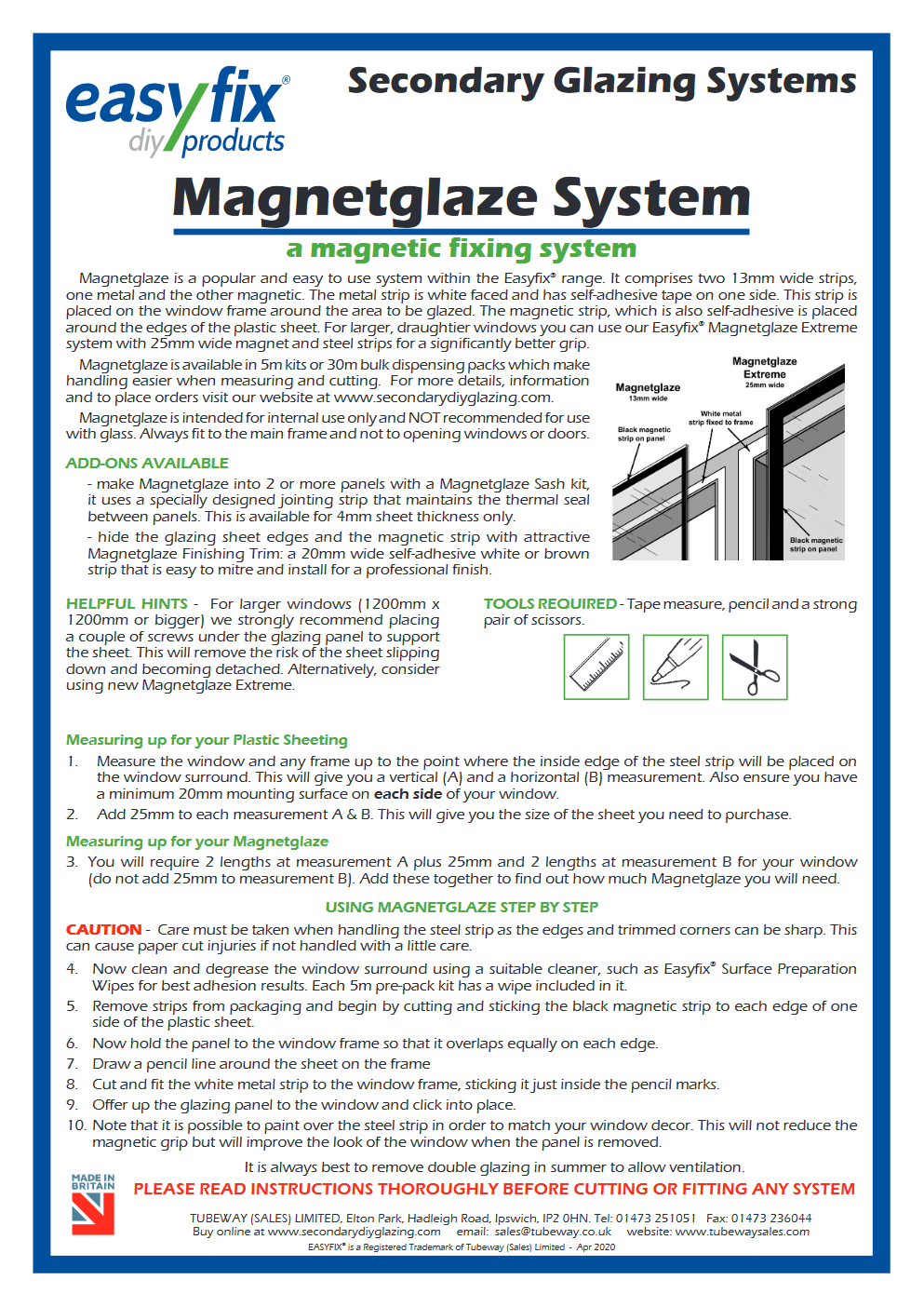 Installation of Magnetglaze is very simple. The steel and magnetic tapes both come in coils, so just measure off the length needed, cut and, after cleaning and degreasing using Surface Preparation Wipes, stick down into position. The Magnetglaze bulk pack makes this even simpler because it comes in specially designed Dispenser Packs, that allow lengths to be pulled out and cut without the danger of the coil unravelling. Instructions for fitting are in the video and PDF on this page.
Click for more
The Magnetglaze range, in response to requests from customers and the existence of very large and draughty windows, includes
Magnetglaze Extreme
. It is essentially the same as Magnetglaze, but uses 25.4mm wide steel and magnetic tape, so providing a significant amount of extra grip, both to cope with bigger heavier sheets and to react less to draughty windows during high winds. Magnetglaze Extreme comes in 5m kits and 10m dispenser packs.
Magnetglaze functions well on its own, but can be enhanced either with our Magnetglaze Pro plastic capping or for any windows, even large and draughty, that require a jointed panel (e.g. sash windows), 4mm panels can be jointed with our Magnetglaze Sash Heavy Duty kits. Please click through for details. If just using Magnetglaze, 2mm glazing sheet is generally sufficient for good insulation, but on larger windows or for more panel rigidity, 3 or 4mm sheet can be used as thinner sheet will tend to bow. If so, to avoid risk of slippage of the magnets, either fit the panel so it rests on the sill or put a couple of small screws directly under the panel to support the weight.
The Magnetglaze 5m kits each contain 2 Surface Preparation Wipes, with separate coils of steel and magnetic tape. Also pictured below is the bulk pack, with its unique dispensing system. The Magnetglaze Finishing Trim, which can be fitted retrospectively, comes in self adhesive 5m coils and can be easily mitred with a pair of strong scissors. It not only hides the magnetic strip beneath, but can be used to mask slightly rough cutting of the glazing sheet, if this is required. The Finishing Trim is 20mm wide and the Magnetglaze magnetic strip is 12.7mm wide.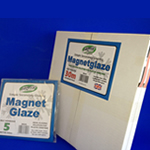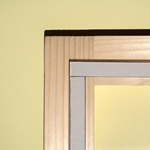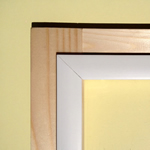 Sometimes there are window handles, beading, trim or other small obstacles that require you to fit your Magnetglaze panel a little further away from the window surround. Bearing in mind that the combined thickness of the steel/magnetic tapes with their adhesives is approx 3.5mm, giving you a little clearance away from the obstacles, you can also fit our self-adhesive Packing Strips in order to increase the distance. These are simple flat plastic adhesive strips which are very easy to cut and fit. For the Magnetglaze product, the 12 x 2.6mm Strips are likely to be most suitable - install them in the correct position for your panel then stick the steel tape to them, making sure they are butted up close in order to maintain the thermal seal for your secondary pane.
To add opaque film to your existing outer windows, as a smart private alternative to net curtains or blinds, you can do so via our Privacy Frost Window Film page. This cost-effective new product is easy to fit and is an attractive addition to your home or workplace.
Display Prices
Ex VAT
Inc VAT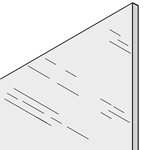 Polycarbonate Glazing Sheet
£33.00 – £59.00 per metre 2
Min height & width 100mm. Max size 2440mm x 1220mm
(height = largest dimension, width = smallest dimension)
N.B. Please check your dimensions carefully before ordering cut sheet as once this has been ordered and cut, it cannot be refunded.
Magnetglaze Steel Tape and Magnetic Strip
Name
Price
Buy
Bulk Pack 30m rolls

£

56.00
Bulk Pack 3 x 5m kits

£

44.00
Single 5m kits

£

21.00
Magnetglaze 20mm Finishing Trim
Name
Price
Buy
Bulk Pack 3 x 5m kits Brown

£

18.00
Bulk Pack 3 x 5m kits White

£

18.00
Single 5m kits White

£

9.00
Single 5m kits Brown

£

9.00
2.44m Packing Strips (Self-Adhesive)
Name
Price
Buy
25mm x 3mm single length White

£

6.50
25mm x 5mm single length White

£

9.50
12mm x 2.6mm single length White

£

4.00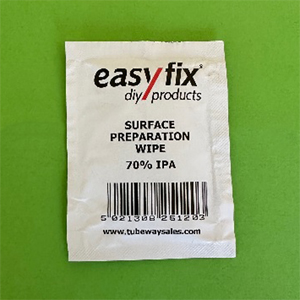 Surface Preparation Wipes - Pack of 10
£2.20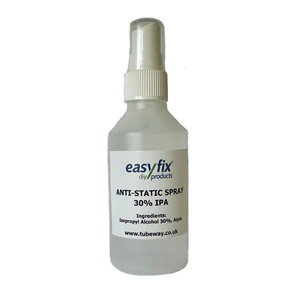 Anti Static Spray - 100ml Bottle
£4.00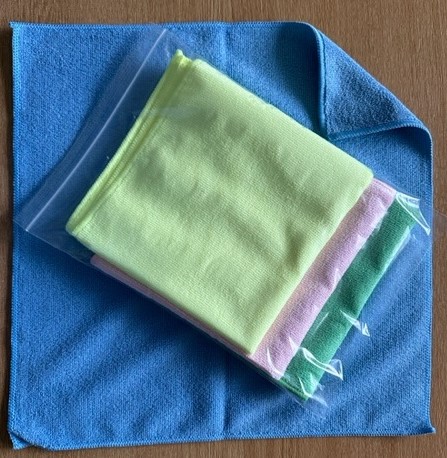 Microfibre Cloths x 3 Large (random colours)
£4.00
Easyfix Magnetglaze – Detachable Magnetic Glazing Product Reviews