Easyfix Magnetglaze Pro – Deluxe Magnetic Insulation
Magnetglaze Pro is a secondary glazing insulation system that combines the simplicity of magnetic fixing with the pleasing appearance of neatly mitred plastic capping. It is suitable for internal use on fixed window frames and surrounds, with 2, 3 or 4mm plastic sheet – we do not recommend using glass with magnetic products, or using magnetic panes on ceiling/roof lights, for safety reasons. Steel tape sticks to the window frame, on which is attached the rigid PVC capping, by means of the magnetic tape that is already stuck on. No special tools are required, and the resulting Magnetglaze Pro frame is neat and smart when accurately mitred, using the mitre bead provided.
Click for more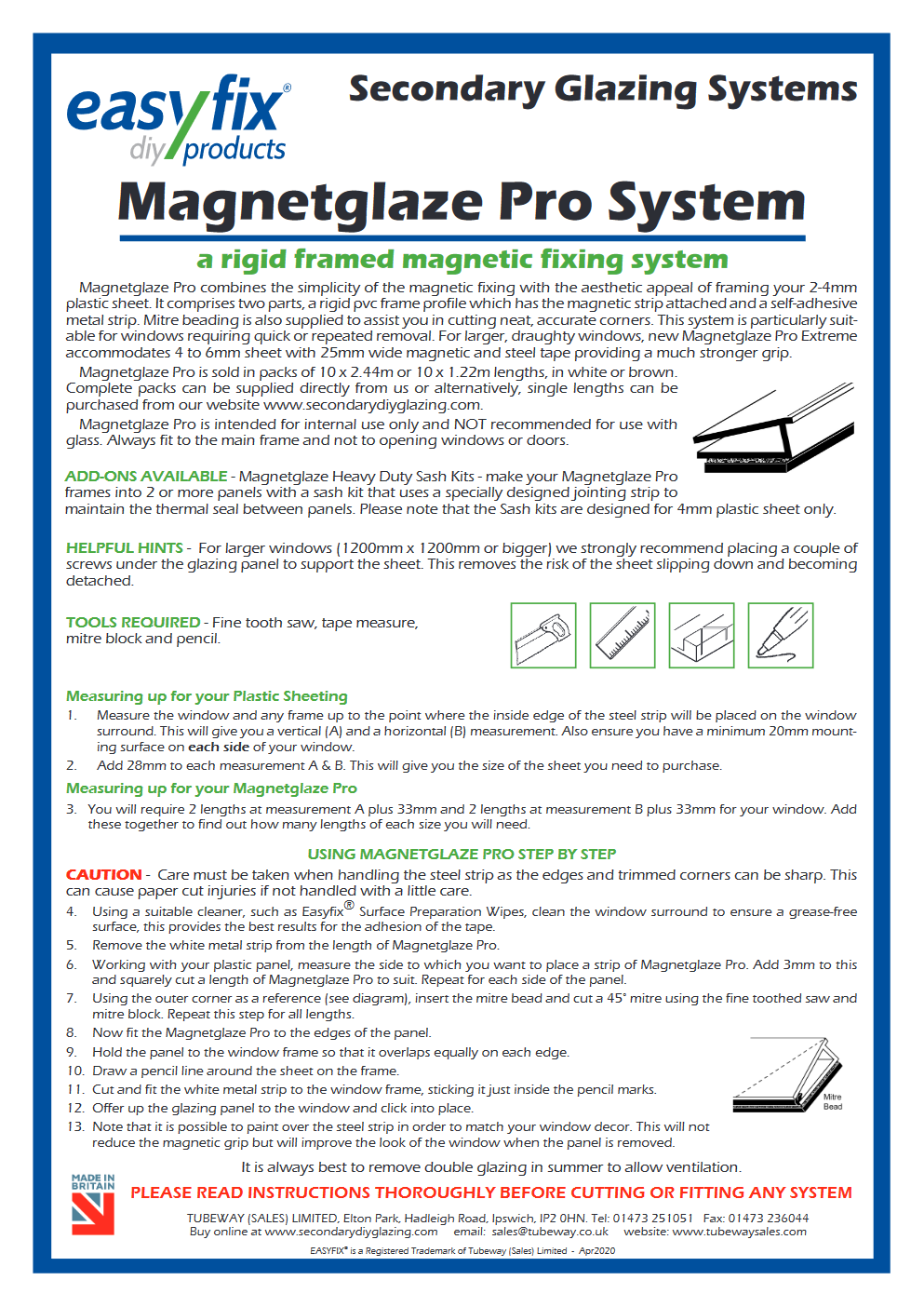 Installation is simple, and is described in the above video or step-by-step in the PDF on this page. Clean and degrease the window surround using Surface Preparation Wipes for maximum adhesion, and simply slot the mitre bead into the Magnetglaze Pro strip before cutting.
Where your windows are very large, particularly draughty or you want the comfort of more aggressive grip from your magnets, have a look at new Magnetglaze Pro Extreme. This is also a smart capping for the sheet edges, but uses 25.4mm wide magnets and steel. It is designed for 4-6mm thick plastic sheet, which has the added benefit of making a more rigid pane.
Panels using Magnetglaze Pro can be jointed using Magnetglaze Sash Heavy Duty kits. Suitable for use with 4mm sheet only, these provide a rigid sealed joint for the convenience of 2 pane windows.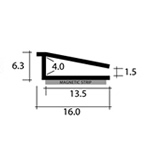 The Magnetglaze Pro system allows instant insulation or access to the window. If using a large glazing sheet, or to eliminate the risk of any slippage, the frame can be supported by a couple of screws placed into the window frame immediately underneath. If the magnetic fixing system without the additional plastic capping is required, click through for our Magnetglaze Secondary Glazing page.
Please note that as Magnetglaze Pro purchases already include the magnetic and steel tape they use, you do not need to order Magnetglaze packs for use with them. You still need to specify and order Magnetglaze Pro packs/lengths though!
If there are window handles, beading, trim or other things that require you to fit your Magnetglaze Pro panel further away from the window surround, bear in mind that the combined thickness of the steel/magnetic tapes with their adhesives is approx 3.5mm, giving you some clearance. You can also fit our self-adhesive Packing Strips to increase the distance, these are simple plastic adhesive strips which are easy to cut and fit. For the Magnetglaze Pro product, the 12 x 2.6mm Strips are likely to be best for this - stick them in the correct position for your panel then install the steel tape on them, making sure to butt them up close to maintain the thermal seal for your secondary pane.
To add opaque film to your outer windows, as a neat alternative to net curtains or blinds, you can via our Privacy Frost Window Film page. This cost-effective new product is smart and easy to fit.
Display Prices
Ex VAT
Inc VAT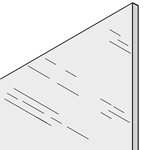 Polycarbonate Glazing Sheet
£33.00 – £59.00 per metre 2
Min height & width 100mm. Max size 2440mm x 1220mm
(height = largest dimension, width = smallest dimension)
N.B. Please check your dimensions carefully before ordering cut sheet as once this has been ordered and cut, it cannot be refunded.
Magnetglaze Pro 2440mm Lengths
Name
Price
Buy
Bulk Pack 10 x lengths White

£

70.00

Single lengths White

£

10.50

Bulk Pack 10 x lengths Brown

£

70.00

Single lengths Brown

£

10.50
Magnetglaze Pro 1220mm Lengths
Name
Price
Buy
Bulk Pack 10 x lengths White

£

43.00

Single lengths White

£

6.45

Bulk Pack 10 x lengths Brown

£

43.00

Single lengths Brown

£

6.45
2.44m Packing Strips (Self-Adhesive)
Name
Price
Buy
25 x 3mm single length White

£

6.50

25 x 5mm single length White

£

9.50

12 x 2.6mm single length White

£

4.00
Image
Name
Price
Buy
Surface Preparation Wipes - Pack of 10

£

2.20
Image
Name
Price
Buy
Mitre Block

£

4.00
Image
Name
Price
Buy
Anti Static Spray - 100ml Bottle

£

4.00
Image
Name
Price
Buy
Microfibre Cloths x 3 Large (random colours)

£

4.00
Easyfix Magnetglaze Pro – Deluxe Magnetic Insulation Product Reviews