Easyfix Magnetglaze Sash Heavy Duty – 4mm Panel Insulation
Magnetglaze Sash Heavy Duty provides insulation and access for large or draughty sash windows, or any other windows where jointed panels are required. It is an add-on to
Magnetglaze
&
Magnetglaze Extreme
, with or without Finishing Trim, as well as both
Magnetglaze Pro
and
Magnetglaze Pro Extreme
systems, all of which need to be purchased along with the Sash Kit. These heavy duty kits use a specially designed rigid jointing strip which maintains the thermal seal for 4mm panels, allowing them to be easily removed and replaced at will for instant ventilation or insulation. The joints, being rigid, are resilient against the kind of draughts that can occur in older sash windows.
The Heavy Duty bulk kits contain enough components to joint 4 windows of up to 1500mm wide. The half kits comprise components for 2 windows, also up to 1500mm wide.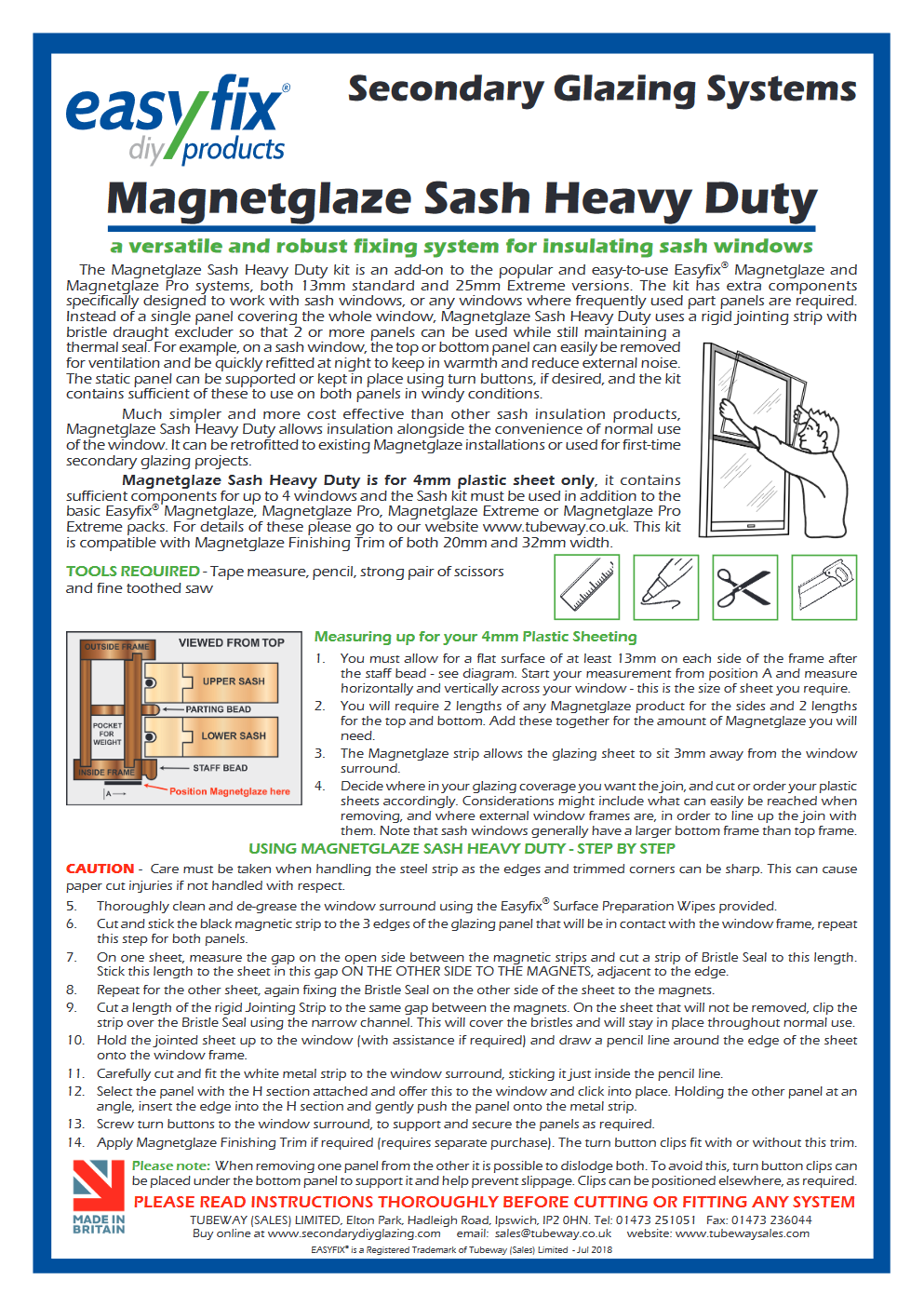 Installation of the kit requires no special tools and is straightforward. Once the Magnetglaze, MG Extreme, MG Pro or MG Pro Extreme edgings have been attached to both window surround and glazing panels, simply apply Bristle Seal to the open edges of the panels where they will join in the middle of the window, then cut and fit the H Section. Turnbutton clips can be applied to the window to anchor the non-moving pane and to reinforce the magnets against the natural movement of the panes caused by window draughts. See the PDF instructions and video for more details.
Click for more
Each Heavy Duty Sash bulk kit comprises 4 lengths of the H Strip, 12m of Bristle Seal, screws, clips and 2 Surface Preparation Wipes, while the half packs have 2 H Strip lengths, 6m of Bristle Seal, with screws, clips and a Surface Preparation Wipe. Use only with 4mm or 4.5mm plastic panes.
To add opaque film to your outer windows, as a neat alternative to net curtains or blinds, you can via our Privacy Frost Window Film page. This cost-effective new product is easy to fit.
Display Prices
Ex VAT
Inc VAT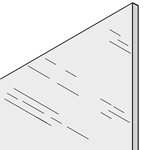 Polycarbonate Glazing Sheet
£59.00 per metre 2
Min height & width 100mm. Max size 2440mm x 1220mm
(height = largest dimension, width = smallest dimension)
N.B. Please check your dimensions carefully before ordering cut sheet as once this has been ordered and cut, it cannot be refunded.
Magnetglaze Sash HD add-on system
Name
Price
Buy
4mm Bulk Kit White

£

29.20
4mm Bulk Kit Brown

£

29.20
4mm Half Kit White

£

18.60
4mm Half Kit Brown

£

18.60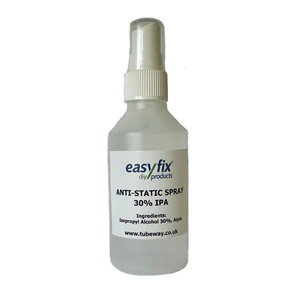 Anti Static Spray - 100ml Bottle
£4.00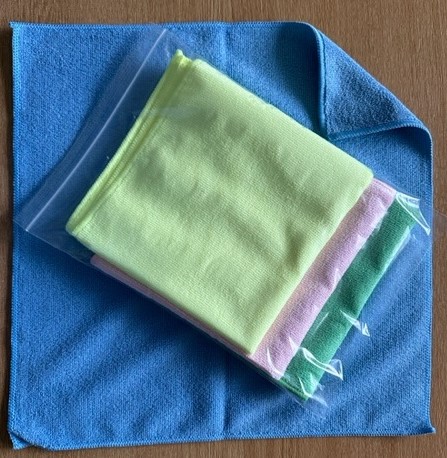 Microfibre Cloths x 3 Large (random colours)
£4.00
Easyfix Magnetglaze Sash Heavy Duty – 4mm Panel Insulation Product Reviews